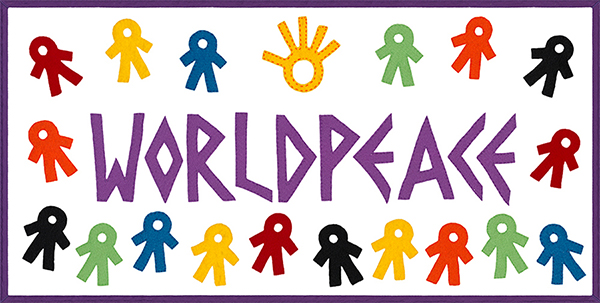 ABOUT DR JOHN WORLDPEACE JD


Hello, my name is Dr John WorldPeace.
I am an Advocate for Peace but not a Pacifist.
I have degrees from the University of Houston Central Campus, Houston, Texas in:
1984 Doctor of Jurisprudence
1978 Bachelor of Accountancy
1970 Bachelor of Arts in Political Science
US Army 1970-1972, Sgt Infantry; served in NATO forces in Italy
In 1988, I changed my birth name from Kenneth Edward Wolter to my legal name John WorldPeace
on April 1, 1988, both April Fool's day and Good Friday.
When I changed my name I withdrew from:
The Masonic Lodge and Shriner's
Mensa
and all other organizations I was a member of.
I ran for Governor of Texas as a Democrat 2000-2002. I received 20,000 votes in the primary.

In retribution for my attacks on the Democratic Pary of Texas I was disbarred and sentenced to 6 months in jail by a corrupt Red Neck judge from north Texas assigned to do the dirty work.
In 2007, I was falsely accused by a Deputy US Marshall of knocking him down and kicking him when he was trying to serve me a Civil (Not Criminal) Bench warrant.
A federal judge who I disrespected during the Democratic Primary took charge of my case illegally and sentenced me to a year in jail under a Misdemeanor resisting arrest charge.
I have never been in a fight in my life but I pled guilty because I knew no one wins in court against a cop's testimony.
I served six months in the Harris County Jail on the State Bar warrant which ran concurrent with the Federal sentence, then I was moved to a Federal Contract prison in Falfurrias Texas where I was held in solitary confinement (administrative segregation) for the six months left on my Federal sentence. I was not allowed out of my cell for more that 13 hours in 6 months.
While in prison, I read 55 books, and wrote 8 more. This seems to be typical of political prisoners, ie Gandhi, Nelson Mandela and Martin Luther King to name a few.
I am one of the few if not the only peace advocate who has bona fides of illegal imprisonment for his politics.
As I related above, I have a Political Science degree and I have run for political office. I have experience to bolster my education.
I practiced law for 20 years and I have experience in the truth about the justice system in America.
I have experience of attending church virtually every Sunday until I started college and I have re organized the Gospels of the New Testament, and re edited all the foundational texts of all the major religions of the world.
So in the three areas of increasing the peace (the law, politics and religion) I have the education and the experience to give me credibility as someone who has something to say.
Further, I am the only peace advocate who is not oriented in any religion, national politics or race or gender.
I am an American because I was born in America to American parents. I am white because my ancestry is white. I began life as a Christian becasue my parents were Christians.
I am 1/4 Scot, 1/4 Sweedish, 1/4 German, 1/8 Irish, 1/8 French.
I have not had my genetics analysed but I believe I have Jewish blood through my father's father, whose parents emigrated to the United States in the late 1800's. They were from Slawno, Poland and were probably Jews who became Lutherns when they came to America as did many Jews. They emigrated to get away from the constant wars in Europe.
Through my mother's Scot mother, I have ancestors who fought in the American Revolution and in the Civil War for the Confederacy.
My father was a U S Army Staff Sgt in World War Two who processed the ex-patriots from China back into Korea at the end of World War Two. I was drafted in 1970 after graduating from college, trained in the infantry to the level of Sgt, but was sent to the NATO forces in Vicenza, Italy. My sons have all served in the United States Marines.
I am 66 and have worked the majority of my career in self employment in insurance, accounting, tax, law and web design.
All this can be looked at in greater detail on the Site Map of my website www.johnworldpeace.com.
When I was 8 I felt I has some global agenda to pursue but I had no idea what that was. When my first wife of 19 years, abandoned our marriage and 4 children, I decided to change my name to remind me that I was living a new life. I chose John WorldPeace because I had begun writing a novel the year before titled John World Peace.
Two days before changing my name I was talking with an acquaintance and told her I was changing my name. She suggested I become John WorldPeace as opposed to John World Peace because there are a lot of people named John Peace. I followed her advice.
At that point, I assume my global agenda had something to do with Peace. Over time, I have come to more clearly see a path to that agenda. It is now time for me to significantly increase my efforts in the peace and world peace arena.
This website is part of that agenda. The rest can be seen at www.johnworldpeace.com
In 1966, just before I graduated from high school I visited the school counselor to take some aptitude tests. When she walked away from the desk, I saw a newspaper cutout under the glass on her desk. It was by Robert Frost and what was there said:
"Two roads diverged in a yellow wood wood, and I ---
I took the one less traveled by,
And that has made all the difference."
I followed that vision.
And this by Theodore Roosevelt defines a foundational part of my mindset.
"It is not the critic who counts; not the man who points out how the strong man stumbled, or where the doer of deeds could have done better. The credit belongs to the man who is actually in the arena; whose face is marred by dust and sweat and blood; who strives valiantly; who errs and comes short again and again; who knows the great enthusiasms, the great devotions, and spends himself in a worth cause; who at the best knows in the end the triumph of high achievementl and who at the worst, if he fails, at least fails while daring greatly so that his place shall never be with those cold and timid souls who know neither victory nor defeat."
Dr John WorldPeace
November 16, 2014 20:13

A NEW AGE NOW BEGINS.
Dr. John WorldPeace
141116 1530 CST USA